A haute couture piece of my Abyssal character, The Crucified Dreamer, for
Vicky Pandora's OC Gala 2022 event
! She wears an ensemble of gilded Soulsteel, fine silks, a bone inspired corset and belt, with blood jewel accents.
She is a Deathknight of the Lover Clad in the Raiment of Tears, her devotion etched in her face with the tear streaks. Her crucifixion wounds adorned with jewelry and henna tattoos never heal.  This concept started as a fun 'what if my Eclipse, Kalara, were an Abyssal' exploration.
Painted in Procreate with finishing touches in Photoshop, with stock help from Jookpubstock and a backdrop provided by Vicky Pandora.
Detail: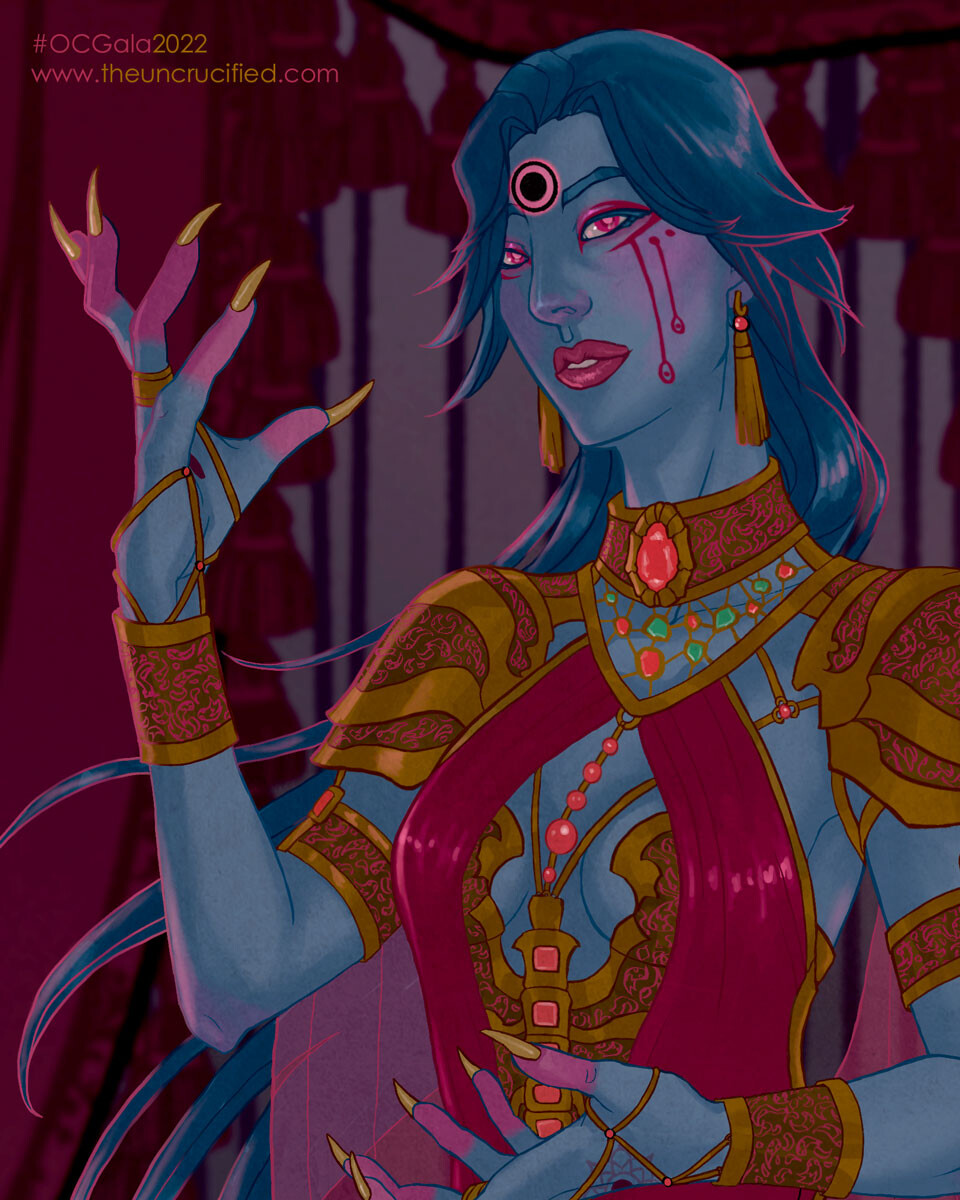 Full View: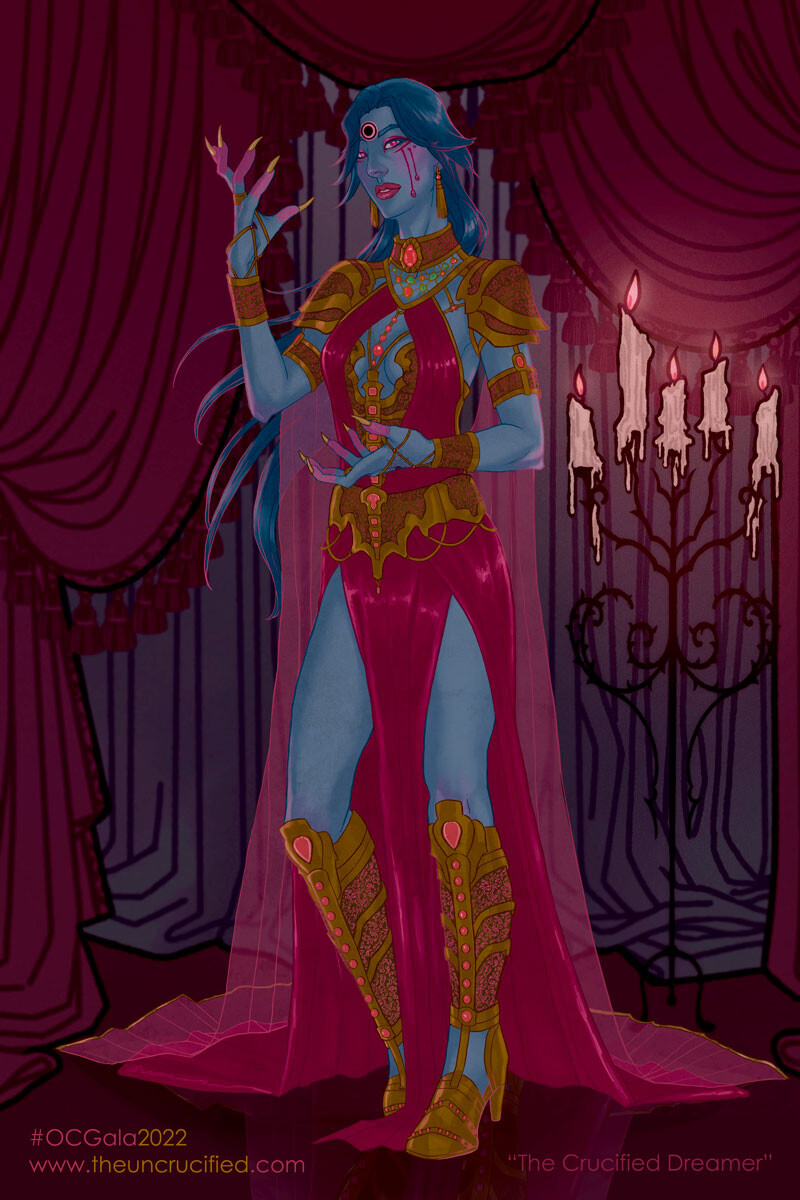 First drawing of the Dreamer: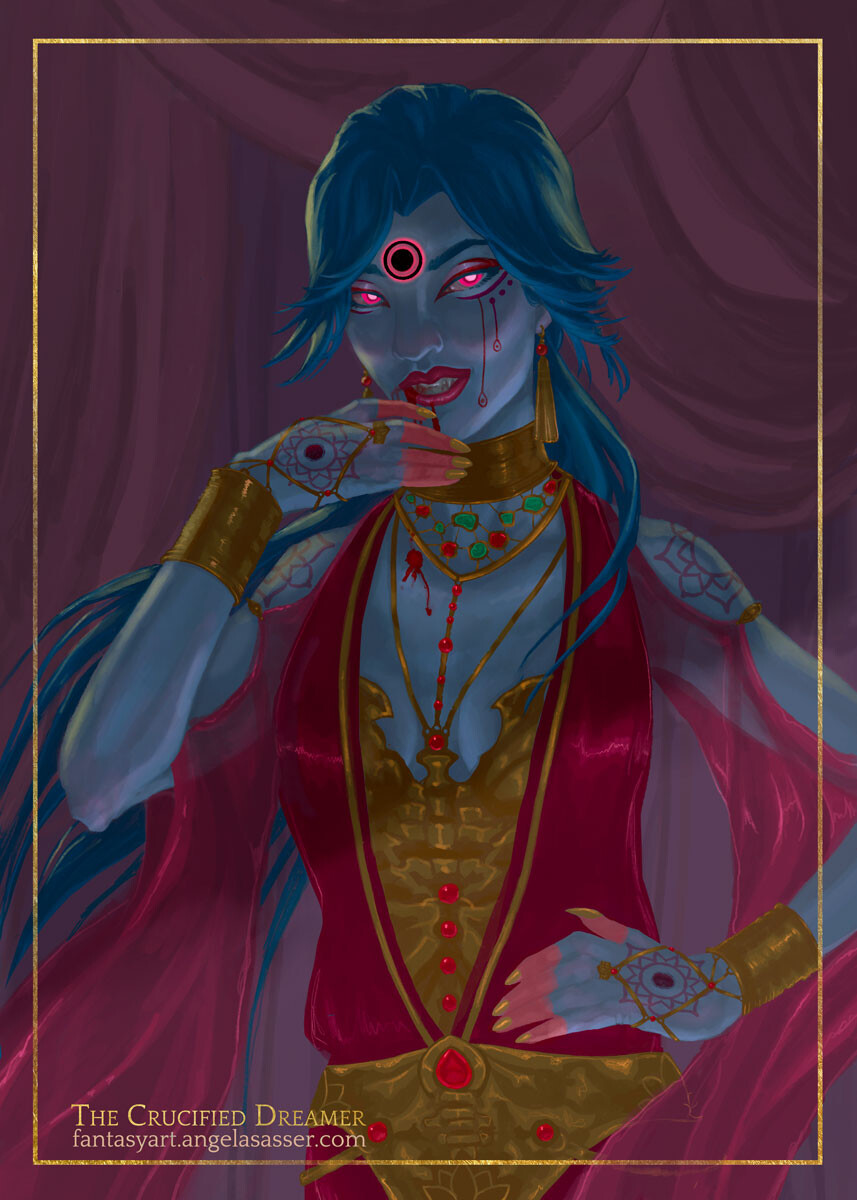 Time lapse video: