Merry Calibration to my Secret Santa giftee! Here's my take on
Cecil
's Leno-Myraavi Khalil, a particularly anxious and polite Twilight Caste. Cecil mentioned making a comic of this character some day and I hope he will! Khalil intrigues me with his strange tattoo and haunted look.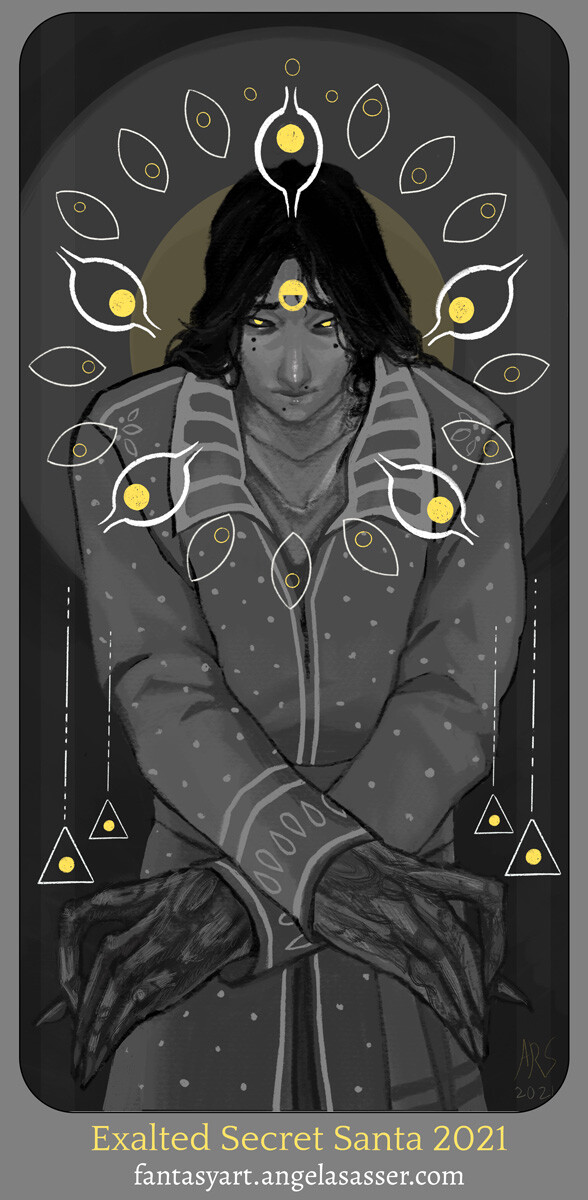 I took cues from his anima which is described as 'eyes that look everywhere and nowhere arrayed like a peacock's tail' and his spell, Wood Dragons Claws.
I got to experiment with Procreate's Hemp and Soft Pastel brushes with Dry Ink for the contrast of the more crisp lines. I'm quite pleased with the results!
Planning sketches: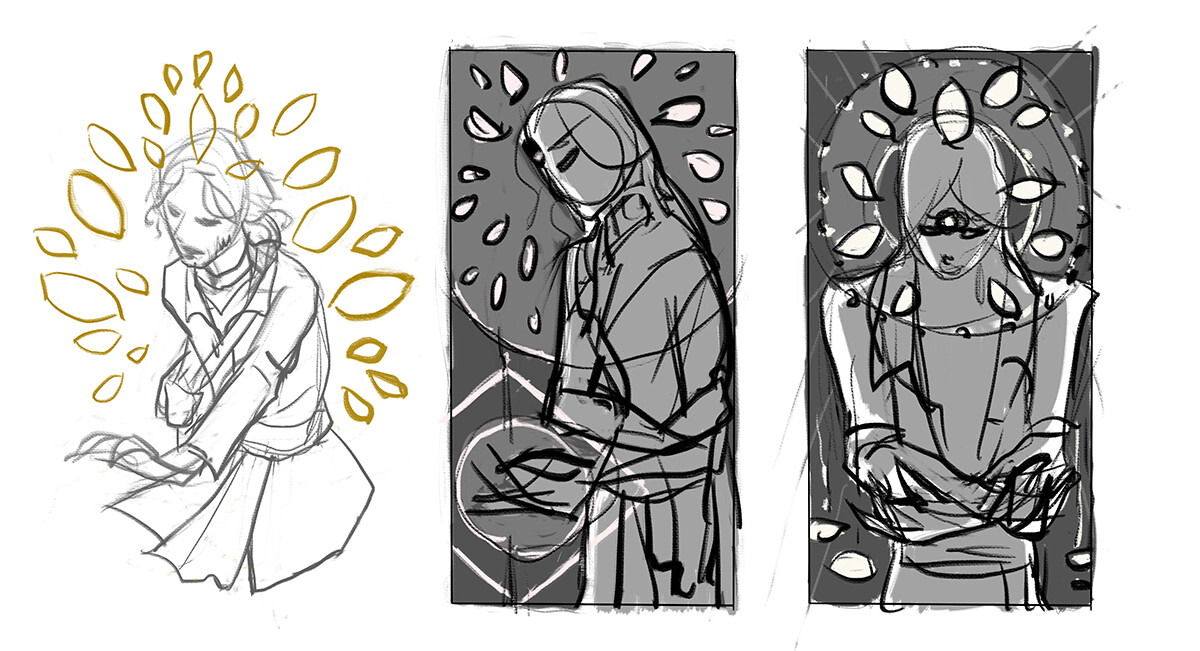 Timelapse video:
Also including the ref image Cecil drew. Find out more about Khalil at his blog here:
https://grimmjowjaegerjaquez.tumblr.com/