I was art blocked pretty bad until the Shirt Cut Meme came around and I went on this booby fashion adventure with my Eclipse,
Kalara
, in Procreate! She is a diplomat of many costumes, which were so much fun to explore.
Enjoy and let me know your fave outfit!
(My fave is the 2nd outfit because nothing says Eclipse authori-tay like off the shoulder jackets and a glass of wine.)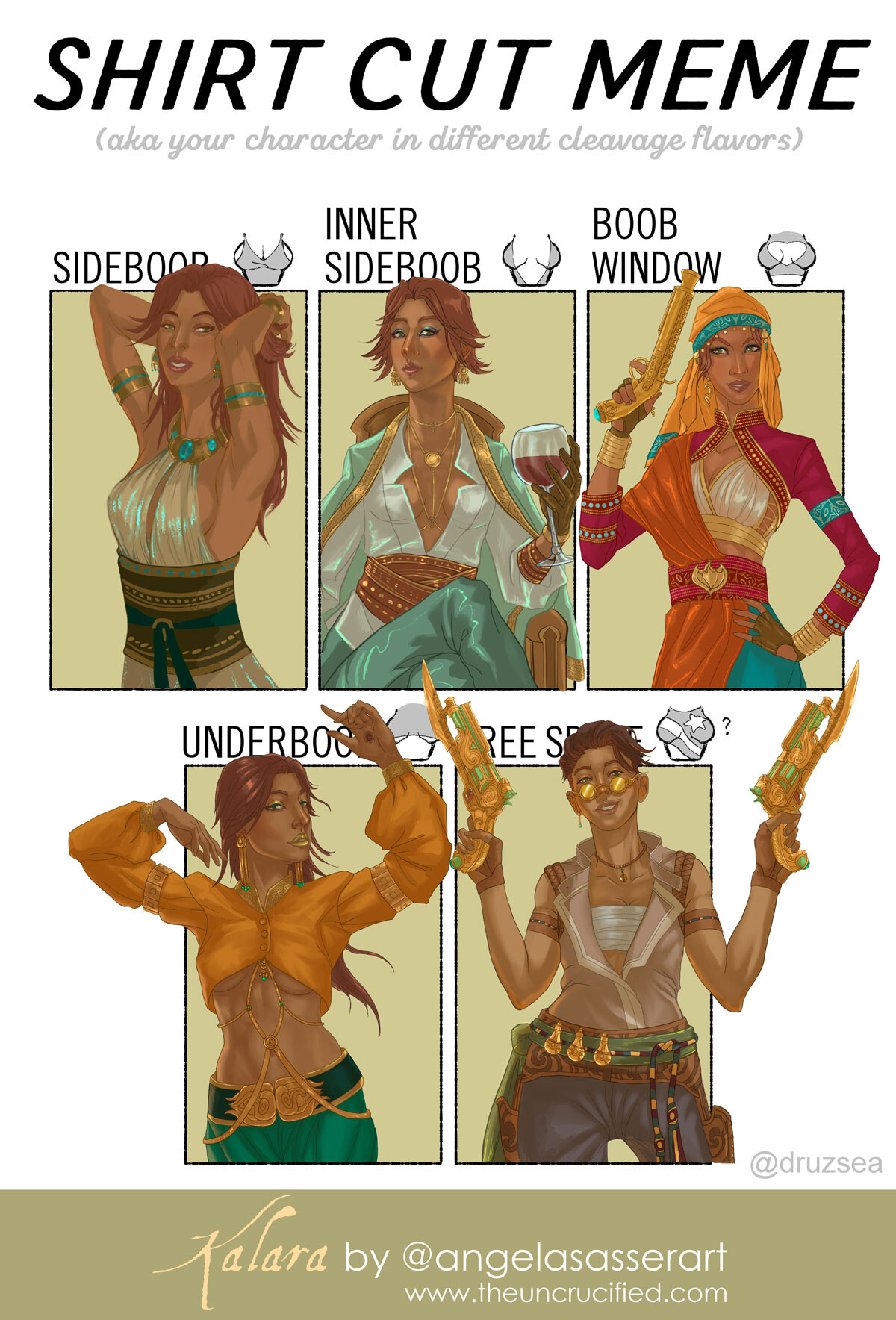 If you'd like a closer look at each image, plus a narrated time lapse with my inspiration notes about each piece, check it out
here
.